Affair was created thanks to a meeting that resulted in a unique friendship – designer Aleksandra Dubinska and fashion-loving lawyer Marta Krysiak.
The girls met in 2015, Marta was looking for a designer who would design her dream wedding dress. This is how she came across Ola, who created a beautiful design for her. Their relationship developed and strengthened, frequent meetings were filled with conversations about fashion, beauty, movies and interiors. From these conversations, Affair was born in 2018.
"We complement each other perfectly in our work and inspire each other, which is crucial for me in running a valuable brand with a unique character" – Aleksandra Dubinska
"Ola taught me how important it is in everyday life to be surrounded by beauty, and the dynamic of our duo is extremely inspiring – Aleksandra is a true artistic soul, I approach most things from an analytical point of view" – Marta Kudła
Affair was created right here, at the intriguing meeting point of two seemingly different ways of looking at the world.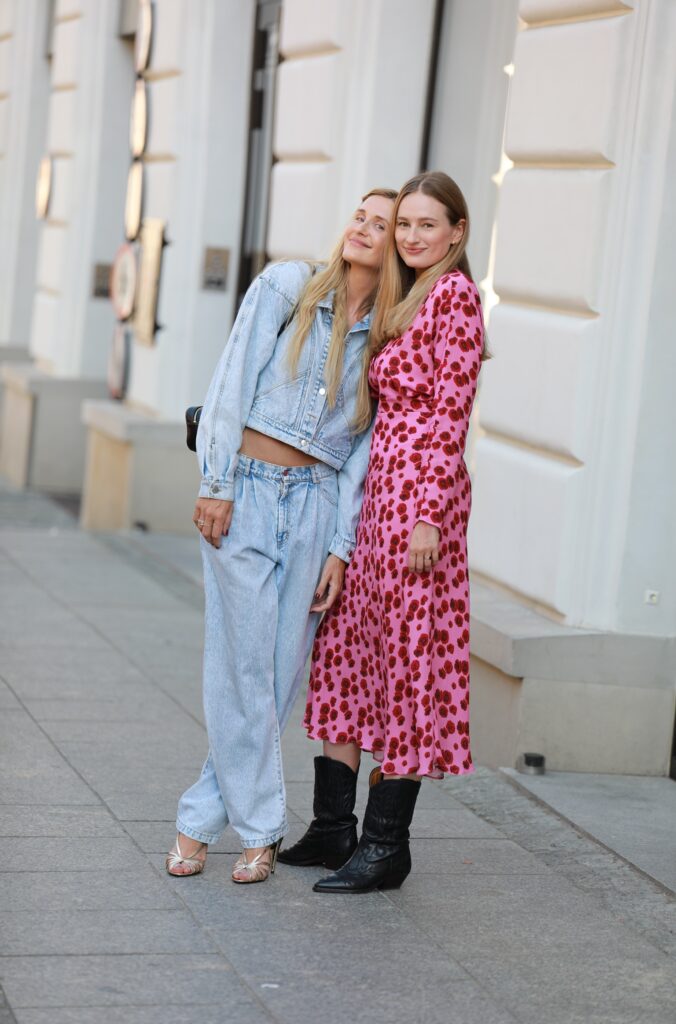 We create each of our designs with great care, before we decide to put it on sale we measure it on ourselves, check whether it meets our aesthetic expectations, whether it is comfortable, whether it fits well, but above all, whether it makes us feel beautiful.
We put it on for lunch in the city or a night out to feel if the fabric is pleasant to wear, the neckline is sensual and the knee is exposed enough 😉 Affair clothes are meant to be feminine and sexy, made of soft fabrics, they are casual, comfortable and do not restrict movement.
We want everything in our items to be perfect so for each collection we design our own unique Affair prints – inspired by flowers. So far our patterns have featured: poppies, clovers, cornflowers and asters.
Affair is inspired by feminine energy, the beauty of friendship and the unique emotions that women give each other.
The most beautiful moment of the whole creative process for us is seeing our wonderful clients – Affair Girls, on whom Affair designs come alive and catch the eye. We love to meet our clients on the street, watch them in everyday situations, how they wear our things, we send them communicative smiles … They can often surprise and inspire us with their styling.
The most important for us when creating things with the Affair label is to translate the celebration of the beauty of life into our designs, and to watch how our customers give them an extraordinary character by wearing them.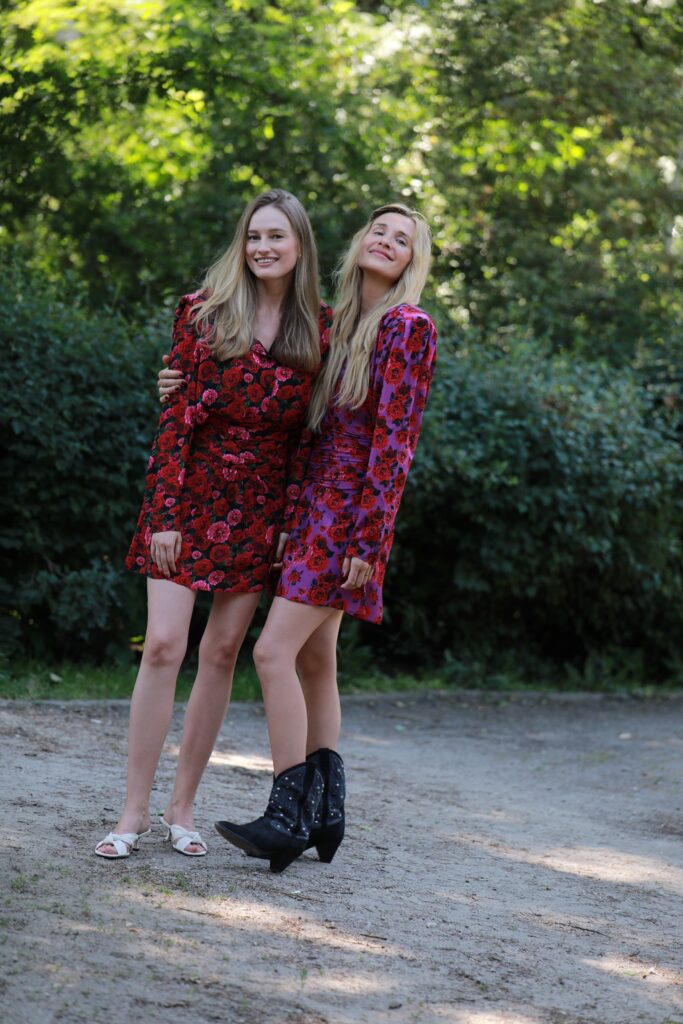 Affair is an expression of our needs and dreams. We were missing things that we could wear every day while feeling sensual, light and fun. From this need and longing for the romance of the male-female closet, for the casual combination of delicacy and strength, for everyday adventure – Affair was born.
Ola has always loved to smuggle masculine style into her feminine closet – she wore her partner's clothes: jackets, shirts, t-shirts and combined them with expressive jewelry and stylish cowboy boots.
Affair is things that can be freely combined with each other, juxtaposing clothes and accessories that seemingly do not match, letting your imagination run wild. Exceptional dresses can be worn with boots during the day, and in the evening you can create a more characterful look – with cool big earrings, lipstick on the lips – and run out to wine with friends.